Overcoming Challenges in Private Equity Recruiting: How Firms Can Recruit & Retain Top Talent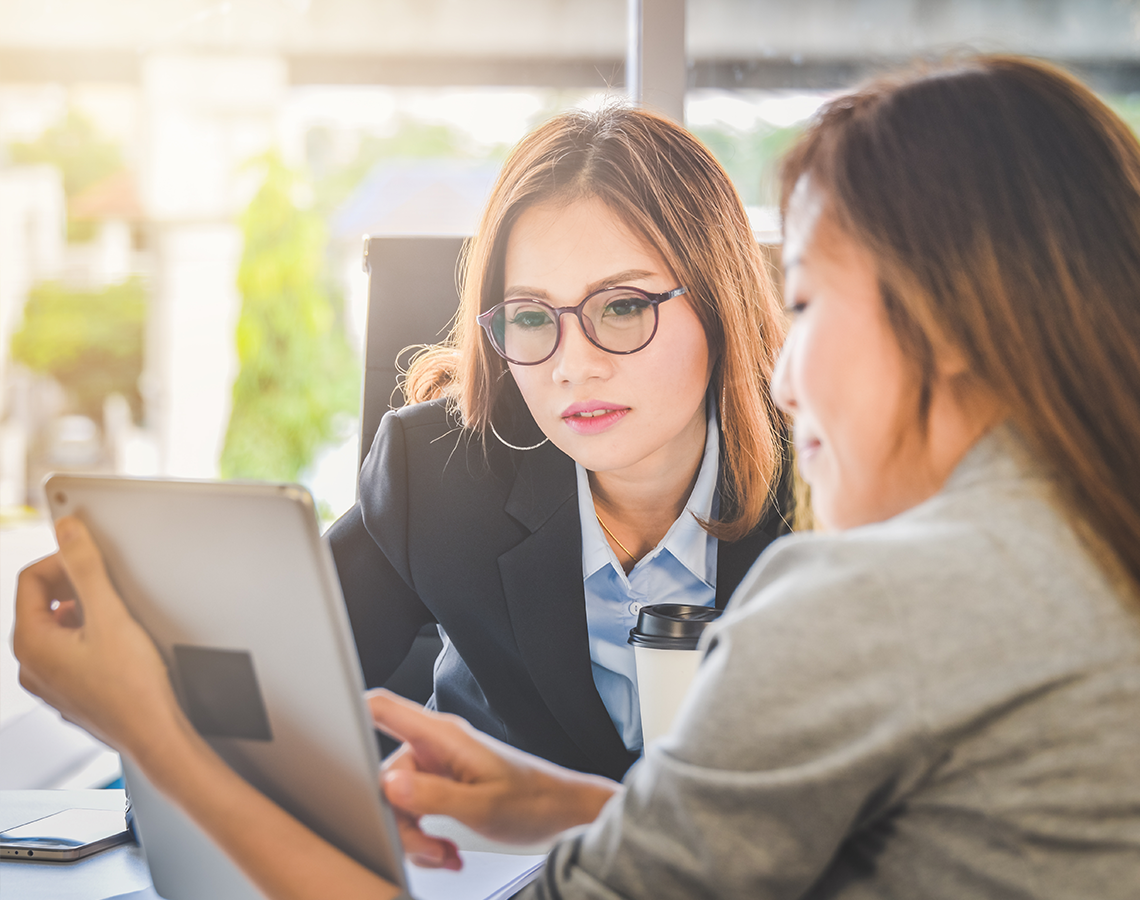 Private equity (PE) firms need to have the right talent strategy in place in order to consistently outperform and effectively navigate a changing market. But today's uncertain and highly competitive environment makes it challenging for PE firms to attract, recruit, hire, and retain executives.
Morgan Samuels and Silicon Foundry recently joined private equity leaders for a roundtable discussion on barriers they face in building leadership teams and sourcing the top growth-oriented, digital, and diverse talent required in today's competitive marketplace. The takeaway: firms can benefit by expanding their criteria and seeking candidates from outside the traditional PE mold. Here's how:
1) Attracting CFOs may require more flexibility.
Firms are looking for CFO candidates with PE, software, and enterprise SaaS experience and are fighting to hire from a limited number of applicants. The result is a war for talent: potential CFOs will often entertain multiple offers, both inside and outside private equity. The pandemic has made the already small candidate pool seem even smaller, as some potential hires may be reluctant to take on a new role when they can't meet face-to-face with the CEO, the board, and the executive team. Private equity firms also tend to prefer that their executives work on site, but now that remote work is widely accepted, they may want to consider offering a more flexible or remote environment in order to attract top talent.
2) Look beyond PE for the right C-suite hire.
The private equity labor market is tight because many firms seek executive level candidates who have held that exact role before—but candidates from outside PE can be successful too. "You don't necessarily have to have prior experience as an operator of a PE-backed company to be successful in an executive PE role," said Chad Shuford, Partner at Silicon Foundry. "What you need is analytical rigor and a passion for rapid growth." If a candidate has worked in a high-growth or leveraged environment, or managed transitions like new system implementations or reporting structures, they may be a good fit. Candidates with both strategic and deep hands-on experience and proven value-creation could also qualify, even if they don't come from the world of private equity. Consider breaking from the "PE DNA" and look for candidate talent with authority, autonomy, adaptability, and a sense of urgency that will fit your firm's cadence.
3) Consider adding a Chief Digital Officer to your team.
"Every company, no matter their focus, has turned into a technology company," said Tim Dunn, Senior Partner at Morgan Samuels. "They all need data and analytics, agility, and the ability to scale." A Chief Digital Officer can be a critical talent hire as private equity firms and their portfolio companies manage digital transformations and build data-driven organizations. Ideal candidates understand the internal and external digital demands of the company but also have capabilities and awareness far beyond IT, to the point that they are capable of stepping into the CEO role, if needed.
4) Want diversity in your firm and portfolio companies? Play a long game and build the pipeline.
Increasing diversity is both a challenge and a priority for many firms and their LPs. "Like attracts like – if you don't have any diversity in the company, it becomes harder to gain it and so much easier to lose it," observed Morgan Samuels CEO Bert Hensley. Interviewing and hiring diverse mid-career and executive level candidates is a start, but it's not enough. Consider developing a pipeline program that creates internship opportunities, support systems, and a professional network for diverse early career professionals as they build and advance in their careers. The second piece of the diversity equation is retaining talent by ensuring that diverse hires feel valued and engaged. Implementing new leader integration programs and incorporating diversity, equity, and inclusion initiatives into the company's culture will ensure that diversity remains on the agenda.
Many PE companies have had to shift their strategies in response to changing market conditions and the economic impacts of the pandemic. Having the right players with the right skillsets is critical to successfully navigating these changes. We are seeing a more rigorous assessment of leadership talent in private equity as companies look to effectively adapt and grow.
→ To learn more about executive placement in PE or other challenges facing PE firms and their portfolio companies, please visit Morgan Samuels and Silicon Foundry.