The CEO's Role in Creating a Data-Driven Culture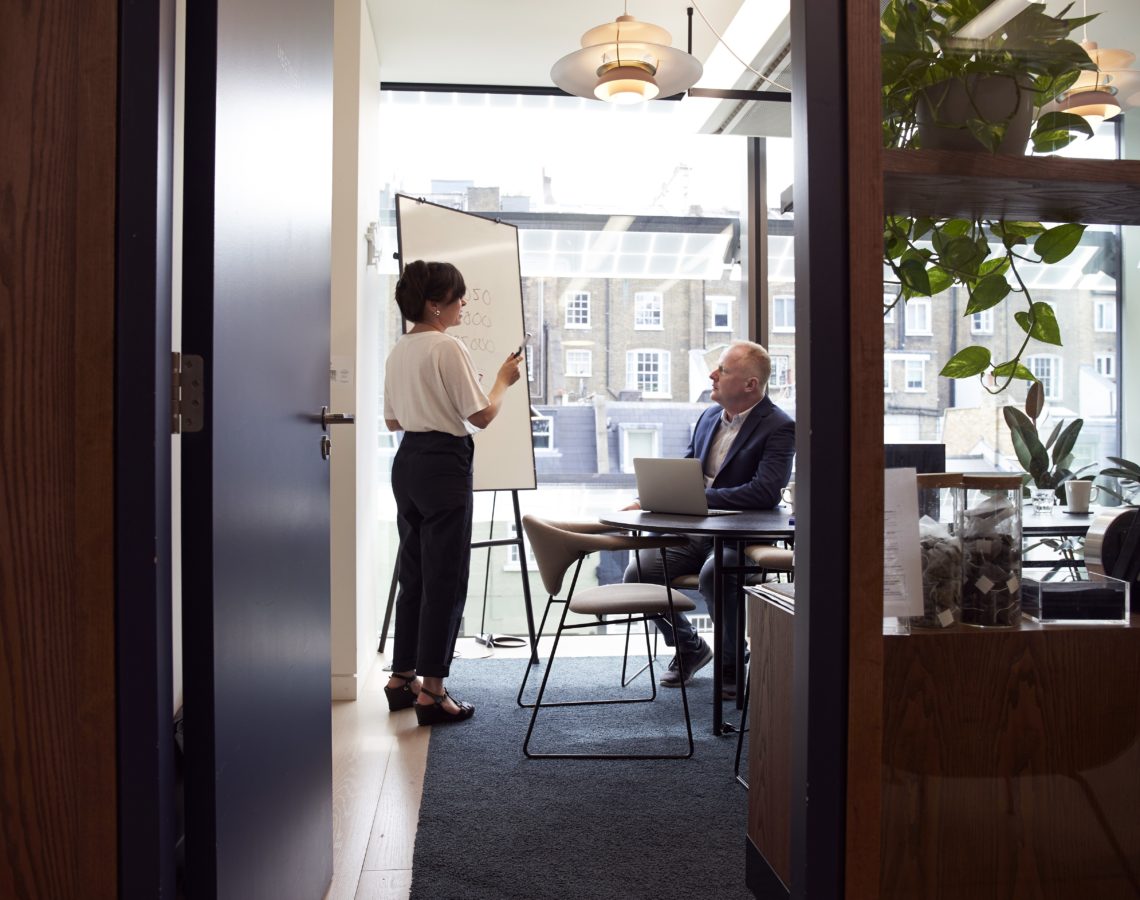 For the last decade or so, many companies have been on a mission to become data-driven, and for good reason. The benefits to the organization are innumerable: gain a competitive edge, increase operational efficiency and effectiveness, scale the company, become more agile, make more informed decisions, identify and leverage business opportunities (or risks!) sooner, drive innovation and value creation, optimize business execution. The business and social challenges and shifting economic landscape of 2020 amplified this transition even further, highlighting the power, value, and potential of data.
Data is one of the most valuable assets that a company has. And for forward-thinking executive leaders, it's a strategic asset as well. But you can't just become data-driven overnight – it requires adjusting your business strategy and even changing the culture. As KPMG says, "Every CEO needs to think very hard about where their business fits into the new data ecosystem".
The Data Dilemma
Despite the value and potential for data, large amounts of it go unused. Garner refers to this as 'dark data': "The information assets organizations collect, process, and store during regular business activities, but generally fail to use for other purposes". A survey from Priceonomics found that dark data accounts for 55% of an organization's data on average. This could be data that they know they have captured but don't know how to leverage or data that they are not even certain they have captured. Further, this data may go unused because companies don't have the tools/technology to capture or analyze it, the data is incomplete, the volume is too much to handle, or they only have the systems and processes to manage structured data.
Data: Challenge or Opportunity?
So, we have data, we have identified a need, and we acknowledge the desire to leverage it. But despite these factors, a 2021 NewVantage Partners Big Data and AI Executive Survey reveals that only about 1 in 3 companies has a well-articulated data strategy and is experiencing transformation business outcomes. The biggest barriers to creating a data-driven organization were found to be people, process, and culture. Technology limitations were identified as the challenge only 8% of the time.
Per KPMG, "Many CEOs understand in principle the value and potential that data offers yet seem reticent to fully trust (and act on) what the data tells them." In fact, 25% of CEOs indicate they have limited or nonexistent trust in their data. Further, 2/3 have ignored the insights generated by the data in order to make decisions based on their own intuition.
The CEO's Role in Creating a Data-Driven Culture
To successfully drive a data-driven culture, CEOs must look beyond making mandates and proclamations. They must be actively engaged in data initiatives, encourage employees to embrace advanced analytics, and take action on the results.
Think about the business. Don't collect data just for the sake of having data. Consider the potential use-cases for leveraging data and how they could impact the business. Think about what the main challenges are you're looking to address or problems you're looking to solve. Then identify the end goal and metrics that will enable the team to track progress.
Hire the right talent. One of the roadblocks to full data transformation has been accountability. Which role or function is owning the data strategy and responsible for leveraging those insights in driving business outcomes? After years of trial and error, many organizations have come to the conclusion that the CEO needs an operational partner to execute on data transformation: a Chief Data Officer (CDO). This is a person who can generate business value by leveraging both the company's data assets and external data sources, develop data-driven competencies across the entire firm, and use data and insights to proactively manage risk.
Transform the culture. You need your employees to embrace the power of data and to support the free flow of data across the company. This often requires a culture that is collaborative and open to innovation. The best way to get there? Lead by example! Share a dashboard of key metrics from across the company. Demonstrate your trust in the data and be vocal about its value. Mandate that tools and processes be put in place to capture and analyze data. Build a team of internal champions to reinforce the initiative and highlight their successes.
An article from HBR reinforces the idea of leading from the front. "There is little doubt that a CEO's own reliance on data – or lack thereof – in decision making and improving the business sends a powerful message to the rest of the organization."
Becoming a data-driven company is not an easy task. And CEOs certainly face some hurdles when it comes to leveraging data in effective decision-making. But those who can build the right team, tools, and processes and use them to execute on a data-led strategy will be able to prepare their company for an increasingly unpredictable future.
→ To learn more, read about How to Attract, Hire, and Retain Diverse Executive Talent.