How to Attract, Hire, and Retain Diverse Executive Talent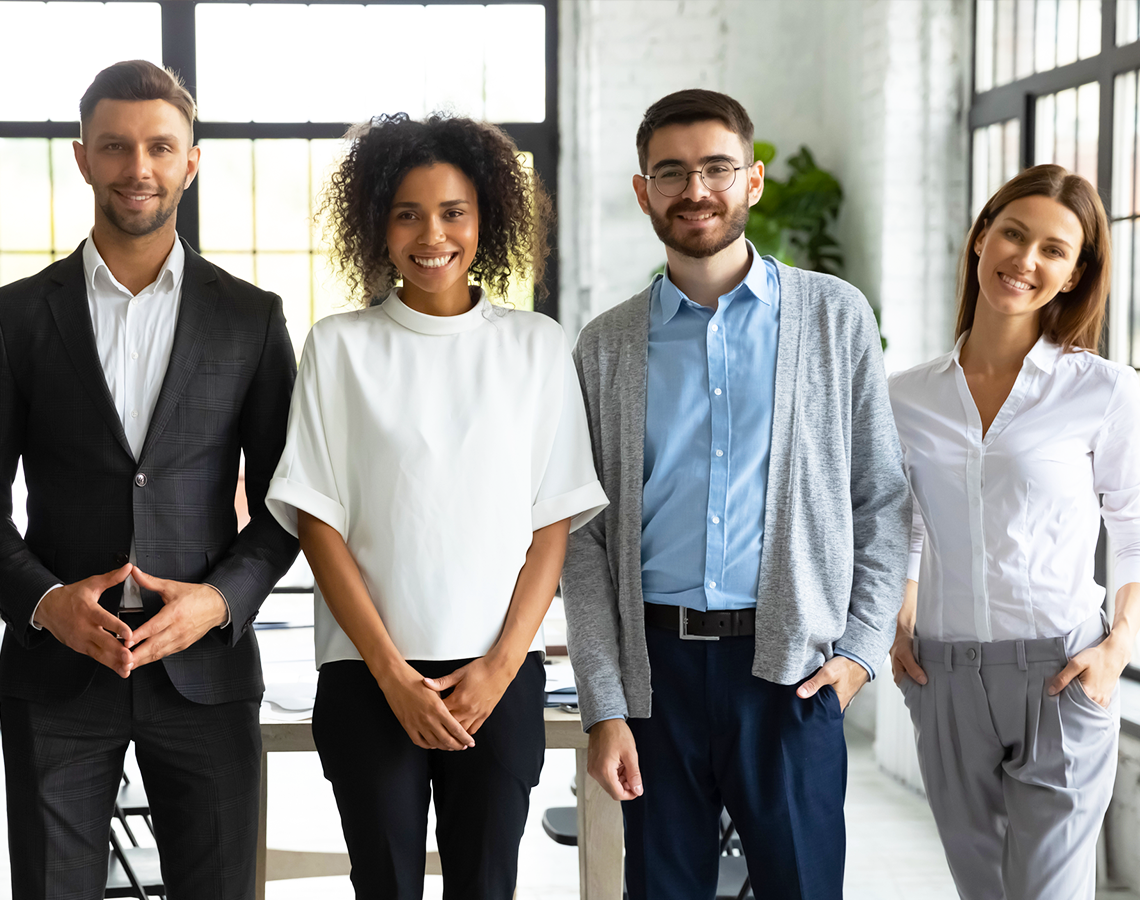 Hiring diverse talent is a top business priority for many companies. Per Hunt Scanlon's 2021 report on DE&I in Recruiting, "Diversity, Equity, and Inclusion is well on its way to becoming the biggest and most impactful systemic change ever to come to the American workplace." Now, companies off all sizes and across many industries are realizing that a diverse workforce is more than just a moral imperative. Diverse teams broaden perspectives and drive innovation. Further, companies that are committed to hiring diverse executive talent outpace the competition, gain more market share, and achieve better business performance. For employees, a diverse work environment drives higher engagement, morale, loyalty, and retention. And Glassdoor reports that 76% of job candidates report diversity as a key criterion when evaluating job opportunities.
Morgan Samuels recently hosted a break-out discussion at Consero's Virtual Talent Acquisition and Management Forum for senior talent and human resources leaders. Managing Director Monica Bua and Senior Consultant Alyssa Berardi lead a discussion on "How to Hire Diverse Talent with Retained Executive Search".
Below are some key takeaways from their discussion.
1) Diversity efforts are a marathon, not a sprint.
Monica kicked off the conversation with her suggestion, "Diversity is a multi-year journey." Successful diversity initiatives take time, commitment, and investment. Further, there is no end-point that you are necessarily working toward. Diversity and inclusion efforts should be a long-term, ongoing, and actionable process and not just a program. Monica recommended companies start by building a solid foundation:
Keep diversity on the agenda. Whether you are hiring or not, your leadership should still be talking about diversity and how to keep it a top priority for the company.
Create and nurture a pipeline of diverse talent. Build relationships with business professionals who would be a great fit for your organization, even though you may not have a job opening at the moment or they may not be looking for a new role. This pipeline provides a group of qualified candidates who are basically on standby until the right opportunity arises.
Invest in resources and support. Set your new diverse hires up for success with resources such as mentoring and coaching. These initiatives will help to create an inclusive culture and make the new hire feel more engaged from day one.
2) The hiring experience is a preview of what it's like to work at a company.
Interviews are an opportunity to learn about potential hires and determine if they are the right fit for a job. But the reverse is true as well. Candidates are also evaluating you and assessing what it may be like to work with you. "The candidate experience needs to be good. It's the candidate's first impression and hints at what their experience will be within the organization," shared Alyssa. She suggested considering what the experience looks like for the candidates, from their point of view. Is there frequent feedback and communication about next steps? Are you using assessments that provide value and asking questions that are meaningful and relevant? Do you provide a structured process but still allow for flexibility with the candidate's schedule?

Secondly, consider the post-hire experience. When you have diverse candidates, you need to think beyond just hiring. Make sure new talent is onboarded in a way to be successful and receives the support they need to thrive. A talk track can be useful in ensuring that everybody is on the same page, highlighting the same key selling points, and effectively communicating the resources available at your company.
3) Candidates are humans.
Monica reminded the attendees that "Hiring is the most human job on the planet." Consider the tools and methods that you use for candidate assessments. You don't want to screen out diverse candidates based on rigid evaluations and criteria. Get to know each individual as a human, and don't try to fit them into a box. This strategy will also enable you to minimize homogeneity and open the door for candidates who may have less traditional backgrounds but could be a great asset to your team. An executive search firm can help you canvas the entire marketplace and uncover those high potential candidates who may simply be off your radar, increasing the size and quality of the talent pool.
4) The pandemic has changed the playing field.
Prior to the pandemic, it was expected that executives would be on-site and working out of headquarters full-time. The past year has seen a shift, where many companies effectively demonstrated their ability to operate in a remote/virtual world. Now we are at turning point where many organizations have to decide what their own future of work looks like. Based on what the MSC team has seen in the market, companies will need to move forward with some degree of flexibility. With the landscape as it stands, executives have options. Organizations need to consider how to attract and retain talent that wants to be remote at least part of the time. Monica emphasized that it's critical for companies to have a plan. "Executives are more hesitant to join organizations that don't have a clear roadmap for the next two years." Companies need to be clear about the options available (i.e. remote, hybrid, fully on-site) and their expectations. This type of messaging also demonstrates strong communication, leadership, and direction.
Monica wrapped up the discussion by pointing out that a silver lining of the pandemic has been the opportunity to form relationships where before people may not have connected. (Think Zoom video challenges, the distractions of kids and dogs at home, and bonding over baking bread). It has also minimized the 'boys club' activities, effectively serving to level the playing field for diverse and minority talent within the company.
→ To learn more about how Morgan Samuels can help you uncover diverse executive talent and develop an inclusive culture, please visit Morgan Samuels.